# Agenda
Recent Updates on Teaclave - Mingshen Sun (15m)
Proof of Being Forgotten: Verified Privacy Protection in Confidential Computing Platform - Hongbo Chen (30m)
Free discussion (15m)
# Notes
Teaclave Recent Updates
Teaclave FaaS

Optimize RPC memory footprint of serde
Server error refactoring
Executor watchdog
Task canceling
APIs: list_users, delete_user, reset_user, user_change_password, disable_function
Optional input/output files

Teaclave TrustZone SDK

Update to OP-TEE 3.16.0 (no breaking change)

GSoC 2022 call for participation
Powered by Teaclave - P4Cleanroom: P4Cleanroom is a confidential cloud service for hosting computational biology algorithms as SaaS services on the cloud. Computational biology researchers can publish their algorithms on P4Cleanroom as a SaaS service to customers, such as researchers in pharmaceutical companies and health care institutes.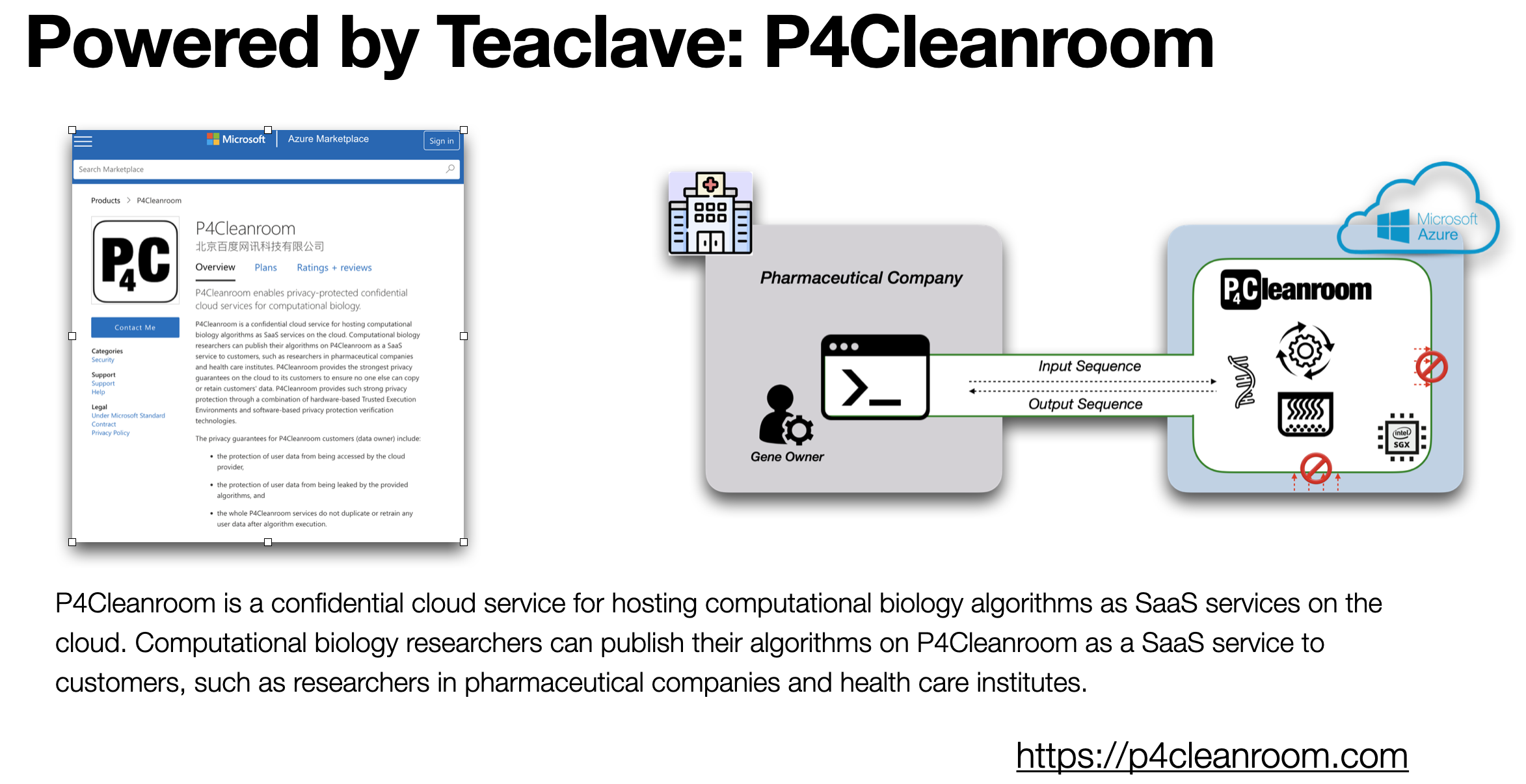 Proof of Being Forgotten
The talk is same with the recent talk on OC3. Video can be found at:
Q&A during the talk:
Gary: Assumption on reusing TEE sandbox?
Hongbo: No, if not reuse TEE, still has leakage.
Gary: What is Zone, is it heap?
Hongbo: No only. E.g., secrets in stack and also in general purpose registers.
Gary: How to demonstrate/show the Proof of Being Forgotten? Attestation? Enclave hash?
Mingshen: PoBF is a statically verified property. We also consider to add dynamic traces for post-mortem auditing. Combined with the enclave hash and reproducible build, we can provide the proof before the execution statically, and after the execution dynamically.
Topic for the Next Meetup
HyperEnclave in Ant Finance - Shuang Liu
# Attendees
Hongbo Chen
Gary
Ran Duan
He Sun
Ruide Zhang
Weijie Liu
Chan Zhao